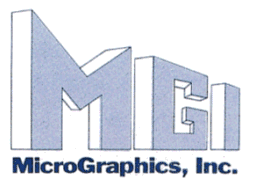 Current Major Lines
as of January 2018


-BALLARD TECHNOLOGY - Developer /manufacturer of hardware and software for test, simulation, maintenence and development of avionics databuses, Busses supported --PCI, cPCI, PMC, PCMCIA, ethernet, USB, VME, PC104,Handheld , and Industry Pac - Mil and Commercial busses : Mil-Std 1553, ARINC 429 , ARINC 708/717 -Custom hardware and software to meet special requirements - NEW deployable DO160 Bus box AB2000 and AB3000

BRAZONICS -Design and manufucture of thermal management products including coldplates, heatsinks, manifolds, and Avionics Rack assemblies ,-Vacuum and Dip brazing ,welding, heat treating, and chemical conversion coating--Specializing in High Thermal effeciency in the smallest package- ISO 9002 2000 Certified NADCAP special process accreditation for aluminum brazing

PENTEK-Manufactures high end , FPGA, Xilinx ( V7) and Altera based , SDR board level products . A/D and D/A as well as incorporating these into a variety of lab and deployable data recorders . Models are available which accept analog or digital inputs, and offer analog or digital outputs at very high rates with no data loss . SFPDP and LVDS input models are also availble . A variety of, ready to run, development chassis are available .





PRECISION ANALOG-A/D and D/A and digital I/O VME cards and VME based amplifiers - emphasis on industrial applications, but also offering custom engineering services for design of prototype, small volume and production quantity , many existing boards may be modified to meet your exact requirements .



TEWS TECHNOLOGIES- Embedded I/O Solutions - PMC, IndustryPack, cPCI and ATCA, AMC, and VME--I/O solutions for analog, digital, serial, CAN, LON, SERCOS, networking, serial, and motion control. Extended temperature range available -- five-year warranty.- Wide driver support including VxWorks, pSOS+, OS9, QNX, WindowsNT, LynxOS, and Linux.

MILSOURCE/TECHAYA- Ultra compact rugged (Mil 810) network switches, routers and media converters providing MIL-SPEC solutions for LAN connectivity . Large variety of managed and unmanaged switches ranging from a LAN, USB, serial combo to an OEM PCB type with 24 x 10/100/1000 + 4 x10GigE . Ultra small footprint - OEM PCB product 8 x 10/100/1000 + fiber 100/1000 on 107mm x 47 mm x 5 mm including magnetics .



NOTE

The above are the primary lines which we represent, however, if there is any product which you need to find, do not hesitate to call, we want to be of service!!! We do not represent all of the above companies in all territories, however, we will gladly advise the appropriate party
MicroGraphics lines are available 24 hours
Main Office (920) 478-2889
FAX (920) 478-3689
Eastern Office (330) 923-3915
FAX (330) 923-6090

last update November 30, 2015

Home